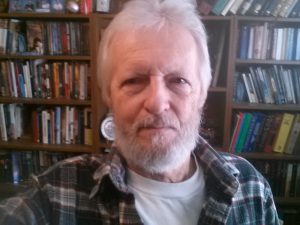 One of the many passages of Scripture applicable to the difficulties we have during our short journey through this physical world is found in 2 Corinthians:
Blessed be the God and father of our Lord Jesus Christ, the Father of mercies and God of all comfort, who comforts us in all our tribulation, that we may be able to comfort those who are in any trouble, with the comfort with which we ourselves are comforted by God. for as the sufferings of Christ abound in us, so our consolation also abounds through Christ. 2 Corinthians 1:3-5
We live in a world that is in a desperately fallen condition, and until the Messiah returns, it is only going to slide into ever-deepening chaos. We have wars, rumors of wars, threats of wars, civil wars, poverty, pestilence, sickness and disease, strange weather, and evil of every kind. But, it was Jesus who warned us that this is what a world under the domination of the fallen Lucifer would be like. He also said it would get worse and worse until it all comes to a great climax. This climax will be when the Messiah returns and physically defeats His enemies in a final battle, the Battle of Armageddon. He will then have Satan chained in the abyss.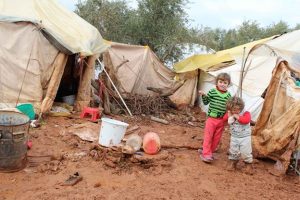 You and I are now part of the very last generation before the return of Jesus Christ, and those of us who love Him are keeping our eyes wide open and watching for His return. This is what He instructed His followers to do. When He gave the disciples some details of what would be unfolding prophetically in the last generation, He said, "When you begin to see these things, look up, for your redemption draws near!" True believers today would be most happy to have life as we know it interrupted TODAY by the sound of God's great trumpet, the voice of the archangel, and the voice of God calling His faithful people home, as we are promised in 1 Thessalonians 4:16-17. People all over the world today are feeling a great urgency because of the times we live in. Multitudes of believers are sensing that the return of our beloved Messiah is imminent. It is crucial that we recognize that what is ahead for us is so beyond our capability to imagine that, no matter what our situation or circumstance right now, we should take heart, because it's almost over! The Apostle Paul had something to say about this in another passage written to the Corinthian Church:
Therefore we do not lose heart. Even though our outward man is perishing, yet the inward man is being renewed day by day. For our light affliction, which is but for a moment, is working for us a far more exceeding and eternal weight of glory, while we do not look at the things which are seen, but at the things which are not seen. For the things which are seen are temporary, but the things which are not seen are eternal. 2 Corinthians 4:16-18
Have you ever wondered what it is that motivates a missionary? Many of the House of Blessing missionaries have chosen to embed themselves within the refugee tent cities, but why? When I look at photos I receive of the latest storms, the rivers of water running through many of these tent cities and the impossible circumstances these people are in, the question comes to mind, Who would voluntarily put themselves in such circumstances? These are people who not only love the Lord their God with all their heart, soul, mind, and strength, but also their neighbor as themselves! They are there to do whatever it takes to help the refugees, but as they help these displaced people, they inevitably are given the opportunity to tell them of the source of that love, the Messiah. Their message is a very simple one, but one with eternal consequences. The Apostle John put it in these familiar words in John 3:16-17:
For God so loved the world that He gave His only begotten Son, that whoever believes in Him should not perish but have everlasting life. For God did not send His Son into the world to condemn the world, but that the world through Him might be saved.
With the winter weather having come in with a vengeance, one of the greatest issues is the never-ending job of rebuilding tents that have been blown down. With the heavy rains, the ground cannot absorb it all and torrents of water go straight through the tent cities. How can anyone keep their meager belongings dry when they are standing in a foot of water? Not only that but when the tent blows down, they have nothing between them and the elements!
What has made the problem even worse is that so many of the weather systems have been abnormal, especially for the Middle East. Something I hear again and again is that the weather is like nothing they have ever seen before in their area! We know that this is one of the signs of the times, but for those who are so vulnerable, they can only think about how to survive it!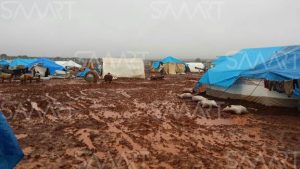 In reports from Pastor R this week, I was told that flash floods in northern Syria claimed 15 children to drowning and another 8 would have died if not resuscitated by the quick actions of Sister Mufiedah and the Widow Sisterhood. There were also 8 elderly women and 6 elderly men who were thought to have drowned but were brought back from sure death—also by the widows and the Christian volunteers helping them.
The unusual rain-storms and flash-floods have affected many areas of the Mideast. In the Aleppo area there were at least 650 tents that came down and needed to be rebuilt during the storm. The same happened even as far as the Fallujah area where Sisters Fatima and Marian and their volunteers rebuilt 250 tents. The former sheikhs, men like Mefliah, Radi, Taher, and Shaher and others in the area who are now part of the HOB community of believers also rebuilt at least 180 tents for the refugees who needed help. At this time of year, I mention again and again the problems with the tents and the difficulties these people have. It is such a desperate situation, it would be wrong for me to worry about people becoming annoyed with reports that seem repetitive. These issues are very real to them every single day of the year.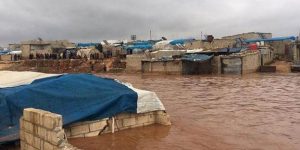 Due to the cold and the exposure people are enduring, the House of Blessing has sent teams of missionaries out to scour surrounding wooded areas for firewood. Because the Mideast is basically a desert climate, the weather does not have to get very cold to have a very negative effect on the people. Besides the cold, starvation is a huge problem and it seems the United Nations is doing very little in most areas. Because of the generosity of many around the world, the House of Blessing has become known as a missionary group that does everything possible to help the destitute. As a result of this, the Lord has been able to bring many souls into the Kingdom of God! The needs are great. Not only food (sacks of wheat), but medicines for flu and diarrhea, clean water to drink, and kerosene for starting fires with wood that is difficult to ignite.
Pastor R told me that the missionaries are again working around the clock to help as many as they possibly can and the work is getting done as God provides the means and the energy! Unfortunately, because of the many who die, there is always a need for those that will be willing to dig graves. Again, believers from the HOB community volunteer. It has not been possible to rent equipment for the task so all graves are dug by hand.
As the missionaries step up to aid the people, the Lord continues to open doors for ministry. It is very difficult to have regular teaching classes but groups of people meet for fellowship as they are able. And, when they can, they participate in special times of refreshing by celebrating communion together. God's Word is always opened at these times, much prayer, praise, and worship goes up, and God blesses many with healing and the baptizing of the Holy Spirit. Pastor Farid continues with his newly commissioned work of evangelism since his dramatic experience with God's angel. He again ministered to at least another 250 these last few days and reports are that many of them continue to be healed of their diseases and other physical issues. God is good!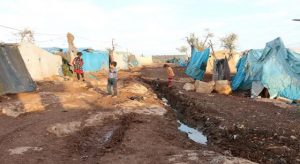 Along with these difficulties of trying to survive, it is obvious that a great war is very close to erupting. The sounds and flashes of explosions from incoming missiles, are heard and seen far and wide. Suicide bombers continue to threaten populations. Manbij, Syria was the latest target where two American servicemen, two American contractors and at least eight locals were killed and several wounded.
Armies and various militias continue positioning themselves as they prepare for what is inevitable. Those from inside intelligence communities are convinced that Israel will soon preempt their enemies closing in on their borders. When they do, it will be a very violent multi-front war, but Israel will survive it. Their enemies however, won't. This is how the Bible prophetically tells the story. This will of course bring in a much greater force against them, but that is the subject matter of other writings.
Please join me in earnest prayer for these folks! The time is short, and their goal, as should be ours, is to reach as many as they possibly can with the message of the true Messiah before it is too late. It could be that a little wheat provided for someone will bring in that one last Gentile which will signal the time for God to remove His faithful ones from a world that is prepped for Judgment from on High. Let's redeem the time, there is very little left! 
For anyone that would like to help, please find the convenient PayPal button near the bottom of the home page. Thank you and may the Lord bless you all abundantly. All within the community of the House of Blessing want to thank everyone who has been so gracious to help with the work of the HOB missionaries! God is good!
Forever in His Service,
Jake Geier