There are several news reports coming out of the Middle East in the past week that have had a direct effect of the House of Blessing and its missionaries. I was able to ask Pastor R about these events a couple days ago when he called.
One of the incidents was of a chemical attack just northwest of Aleppo, Syria. There are conflicting reports of who was responsible but that is nothing new. What does seem to have been confirmed is that 120mm mortar shells were launched from a supposed demilitarized buffer zone between rebel and Syrian government forces. Separate reports indicate both Chlorine gas and Sarin gas were used. Hospitals in the area reported about 100 patients but the real number is higher due to the fact that many of the victims did not report to the hospitals.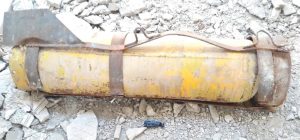 The House of Blessing missionaries have little interest in who was responsible but are more engaged in treating victims. Sisters Mufiedah, Fatwa, and Sarah, as well as others of the Widow Sisterhood did everything they could in the treatment of those with whom they came in contact. They were ministering healing to at least 25 of the victims. Each of these folks were able to hear the good news of the Messiah and God's plan of salvation while they were being treated. HOB does report that there were at least eight of the HOB believers injured and at least two lost their lives in this chemical attack.
Another incident had to do with renewed hostilities in the Deir Ezzor region of eastern Syria. Regular readers might remember that there was a great deal of death and destruction in that area one year ago. Information was still limited at the time of Pastor R's phone call to me but at least 21 of the House of Blessing missionaries lost their lives and the surviving believers in the area were doing everything they could to get them buried. Please pray for the family members and the HOB community that once again has been hit so hard. Unfortunately, we get so used to hearing "numbers"—approximate numbers of the dead, and even numbers of souls reached with the Gospel, that we forget that each single one is an individual–a soul. And, each one has a family. God's Word reminds us to pray for our brethren, whether we know them or not. We are all part of Abba Father's family of believers.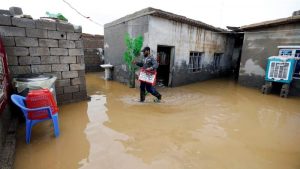 Another disaster this past week was an unprecedented rain storm that hit the Mosul, Iraq area. The descriptions coming in from people that witnessed this storm say it is nothing like they have ever seen before, especially in such a dry region as the deserts of Iraq. HOB missionaries tell of at least eight of their own missionaries who were lost in the storm. The HOB missionaries pitched in in spite of it all and aided in the rebuilding of at least 500 of the refugee tents. These folks experienced the loss of much of the limited possessions they had. Mattresses, blankets, clothing, and other items were ruined by the quickly rising waters. Flash-floods washed much of what they had away. HOB's missionaries were able to help over 300 families get themselves situated again after the disaster.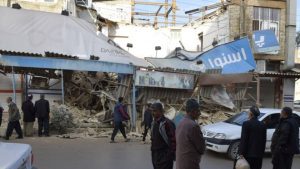 One other event this last week had to do with an earthquake on the border of Iraq and Iran this past week. It registered between 6.2 and 6.7 on the richter scale. It was a rather shallow quake and so was felt over a large area of the region. Photos show considerable damage from this quake that was only about 10 km deep. Reports are that over 700 people were injured but thankfully, there were apparently no deaths. Pastor R had not yet received news if any of the HOB community of believers had been injured at the time of our call.
I would like to end this update on a positive note. Pastor Farid has apparently been very busy sharing his testimony and preaching to crowds of people. Pastor R had no idea how many people have committed their lives into the hands of Messiah Jesus since Farid had the visit from God's angel, but it is a large number. People are coming to see him by the thousands. The reports of the miracles that God is doing through him are the same. God is moving in a great and powerful way! Praise Him!
I was also told that communion services across the Mideast are being attended by large numbers of believers.With all that is transpiring, being spiritually refreshed by the power of the Holy Spirit along with the community of believers is the high point of the week for everyone! God is good!
One last item…due to gifts from you folks, more supplies were purchased, including another complete truckload of wheat to feed the people. These loads always feed tens of thousands of people and, the best thing is that there are seemingly always unlimited opportunities to share the good news of God's love demonstrated to mankind through the Blood of Jesus shed to provide eternal life! In a part of the world where there is little or no hope, this is a message that is being widely received! God is good!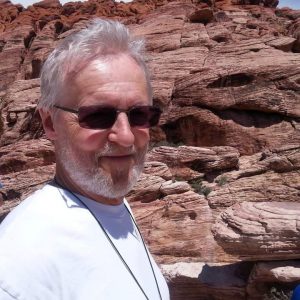 For those that would like to contribute, please find the convenient PayPal button for donations. 100% of the funds goes to the work of the House of Blessing missionaries. There is no paid staff. Thank you and may the Lord bless you all abundantly!
Forever in His Service,
Jake Geier