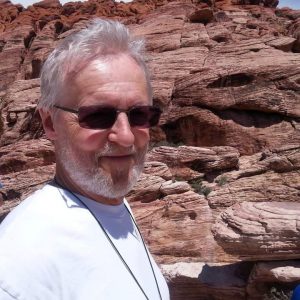 I am amazed how the talk of the imminent return of the Messiah has increased dramatically, even in just the last couple weeks. The expectation is high and growing. At the same time, many are afraid to touch on the subject, and others hate to miss an opportunity to scoff. I do know what I am hearing in my own spirit and God has been emphasizing to me in big bold letters to give it my all because this is the race to the finish line. The Scriptures foretold of the very evil days which we are seeing today, and it is only going to get worse. God's promise to His people, however, is that no matter how much evil arises in our world, He has overcome the world. As we see today's news and watch world events unfold, it very much resembles what the Apostle Paul wrote to the younger Timothy. This is what he told him:
But know this, that in the last days perilous times will come; for men will be lovers of themselves, lovers of money, boasters, proud, blasphemers, disobedient to parents, unthankful, unholy, unloving, unforgiving, slanderers, without self-control, brutal, despisers of good, traitors, headstrong, haughty, lovers of pleasure rather than lovers of God, having a form of godliness but denying its power. And from such people turn away! 2 Timothy 3:1-5
This is a perfect description of our world today. And God, in His sovereignty, placed us in this generation, a time slot in which the convergence of epic events has become undeniable! You and I only have this one opportunity to run the last lap in this race. There are no 'do-overs' and there is no going back! Let's determine to finish well. The time allotted for our part in God's grand plan is nearly over. Our lives were meant to be lived for the honor and glory of the One who willingly spilled His blood to set us free. But, the eternal blessings we receive in return are way beyond our ability to even imagine. This is what we will hear when we stand before our Lord:
"Well done, good and faithful servant; you were faithful over a few things, I will make you ruler over many things…Come, you blessed of My Father, inherit the kingdom prepared for you from the foundation of the world…" Matthew 25:21, 34
As I spoke to Pastor R this week, he confirmed to me once again that the House of Blessing missionaries are well aware of the precarious situation the entire Middle East is in today. The war drums that have been beating for some time now, seem to be getting more intense and louder every day. Although some of the missionaries have had opportunities to leave the area, even if only temporarily, they have chosen to stay where they feel God has put them. So many souls at stake!
Here in the West, we feel—at least for the moment—half a world away from this boiling cauldron. But, for the people that are in the middle of it, life is much different. As of this update, ISIS is not yet dead. Even though they have lost most of the territories they had been in control of until not long ago, they still have tens of thousands of dedicated militants whose agenda is only death and destruction for any who disagree with their beliefs. These will experience the full brunt of their barbarism. According to intelligence agencies, ISIS is working on the means for chemical and biological attacks. This will inevitably affect the ministry of the missionaries. They need our prayers every day!
Besides ISIS, there are of course many other terrorist groups who also will torture and kill anyone not agreeing with their particular brand of Islam—especially Christians. This includes those in the employ of State regimes, either Iraqi, Syrian, Iranian, or Lebanese Hezbollah.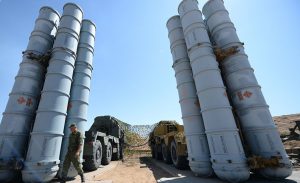 The maneuvering for positions of control also continues between the various major powers represented in the region. The shifting of military assets in order to keep control over different regions is ongoing between Russia, US, Nato, and of course both Sunni Muslim, and Shiite Muslim powers originating from an assortment of Mideast nations. As the Bible has predicted, Israel is the epicenter of it all. Regardless of temporary ceasefires, peace treaties, and even economic cooperation between Israel and a few Muslim nations, war between the Jewish nation and its Islamic enemies is coming; the hatred of the fallen Lucifer for the nation that God used as the vehicle for the Messiah's coming for the human race, is escalating that war's arrival.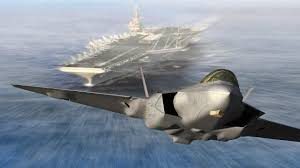 One of the latest developments that has an effect on the House of Blessing missionaries has to do with the stiffening of relations between the US and Russia. Russia has installed sophisticated S-400 missile defense systems in the Deir Ezzor area, not far from the location of American forces. There have been civilian casualties in the area this past week, some who belonged to the HOB community of believers. There were reportedly eleven killed, including a family of eight whose house was destroyed, killing all within. It is also reported that there were an additional three who died and six injured in a nerve gas attack. Please pray for innocents who are only trying to survive, and especially for the HOB missionaries who are there to share the love of Jesus.
Although the winter weather is always a challenge, especially for refugees living in tents, this year is proving to be worse than anyone remembers. Pastor R said the storms are like nothing anyone has seen before. A winter storm that hit Cyprus also deluged the Aleppo/Idlib region of northern Syria. Sister Mufidah and the Widow Sisterhood have been helping at least 550 families to get their tents and belongings dried out. Brothers Omar, Sami, and Radwn with the help of about 50 HOB volunteers have been doing what they can to rebuild about 280 tents that completely blew apart. The same disastrous weather system produced torrents of rain resulting in flash floods which drowned a number of people in the Mosul area of northern Iraq and brought down hundreds more tents. The HOB brothers have been working day and night for days trying to get another 250 tents built back for refugees.
Partly due to the extreme weather, there is a serious shortage of supplies. Food, clothing, mattresses, blankets, and medicine are in very short supply and the UN is not meeting the needs of those in the most dangerous areas. Due to exposure, there are people with the flu and there have been casualties. While some of the brothers are working at getting tents rebuilt, others are trying to get the dead buried. This is the case in Syria, Iraq, and western Iran as well. Please pray that the Lord multiplies what supplies they have to share.
While there is an abundance of tragic news from across the Mideast, there is also good news. Pastor Farid has been speaking to large groups of people who have come to hear his testimony of healing and God's supernatural call on his life after he had been nearly beaten to death and his body discarded in a garbage pit. Thousands continue to hear his testimony, and of course he also always preaches the Good News of Jesus Christ's death and resurrection and the power of His Blood to forgive the sins of all that believe in His Name. The numbers of those who accept Jesus as Lord are in the hundreds, and the Lord continues to heal many of all types of maladies. We serve a great GOD!
Communion services continue in all areas as is possible. Sisters Hafezeh and Ferial have been meeting with 350 or so this past week as Sisters Fatima and Mariam led communion services with over 500 believers. Many other groups meet that do not necessarily always report their numbers.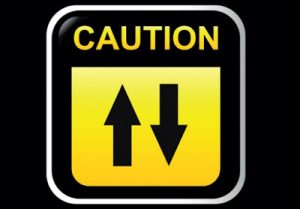 Although this is a quick update and short on details, Pastor R wants all to know that the work of the Lord is going strong. The HOB missionaries are very busy helping refugees in every area. They are also sharing the love of Jesus and teaching School of Ministry classes everywhere they can and as it is possible to do so. Souls continue to be brought into God's Kingdom as the Lord touches their hearts, but it is a very difficult time in the Middle East today. It will also continue to become more difficult as opposing military forces are on the knife's edge of a major war. But, as the missionaries have experienced so often, desperate times bring desperate people to desperate decisions. They will finally reach out to the only hope there is for this world, Yeshua / Jesus. Question: Is this what it will take for the West to wake up to their own spiritual need? God will allow whatever it takes because He is not willing that any perish!
Pastor R is fighting with the effects of flu and cold but is otherwise continuing to heal and is well able to lead the work of the thousands of HOB missionaries and their volunteers. The goal is to reach that one last soul that must be reached before the Lord calls His faithful people HOME! Soon and very soon…!
For those that would like to contribute to the work of the HOB missionaries, please find the PayPal button at the bottom of the home page. All funds coming into this website go to the work of the ministry of HOB. There is also no paid staff. Thank you to those who have given so faithfully through the years. Only eternity will show the souls that have been reached through your generosity. May God bless you abundantly!
Forever in His Service,
Jake Geier