John 16:33:
"These things I have spoken to you, that in Me you may have peace. In the world you will have tribulation, but be of good cheer, I have overcome the world."
Until our KING of Kings takes the throne of our planet, people will continue to experience tragedies of many kinds. We live in a fallen world and as we approach the end of the age, the catastrophes and cataclysms will grow in number and in intensity. 
The disciples asked Jesus one time about the bad things that happen to people, specifically some Galileans that Pilate had butchered that day, and He answered them with these words:
2 "Do you suppose that these Galileans were worse sinners than all other Galileans, because they suffered such things? 3 I tell you, no, but unless you repent you will all likewise perish, 4 or those eighteen on whom the tower in Siloam fell and killed them, do you think that they were worse sinners than all other men who dwell in Jerusalem?" Luke 13:2-4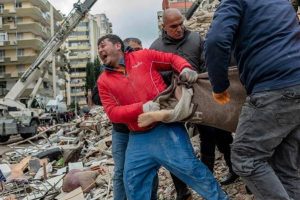 Times have been very hard for those in the Middle East who just experienced the powerful twin earthquakes about a month ago. The hard times were experienced by the good as well as the bad. As of a couple days ago, according to Pastor R, the death count in Turkey and Syria is now well over 53,000. Thousands of people are still pulling bodies from under the rubble. It is going to take some time considering the fact that over 160,000 buildings collapsed and need to be excavated.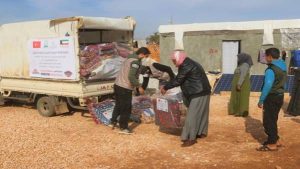 The House of Blessing still has teams of missionaries and volunteers continuing to dig through the rubble to locate more remains so that people can be given a proper burial. As already mentioned in previous updates, the work is gruesome. Of the 500-600 HOB missionaries and families who had been trapped in three of the collapsing apartment towers, more remains are still being dug up. As reported previously, there were only three survivors from this large group of people. In the last few days, the HOB diggers pulled out the bodies of 4 boys, 6 women, and 11 men. Most of the people who were buried in these three buildings were friends of Omar. Sad, but at least those who lost their lives are now in the presence of the Lord.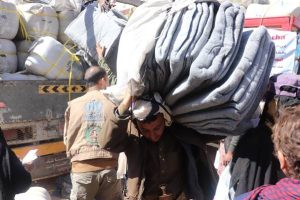 Recently, as I reported in a previous update, brothers Sami and Mussa went to be with the Lord. Pastor R told me that Omar has now picked two men to take their places. Their names are: Sahead and Miflyh (I hope I spelled their names correctly). Please add these men to your prayer lists as they take on the roles of leadership Sami and Mussa carried for so long.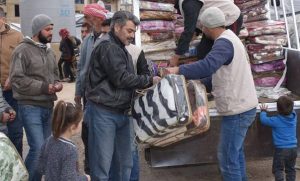 The work of the ministry continues as it has been. The HOB leadership is doing everything it can to get some supplies together to help the refugees survive these very difficult times. With such a lack of enough tents after so many of them were destroyed by the quakes, many of the available tents are now being used by four families—in four hour shifts. Between the HOB missionary teams that reported in, nearly 2,500 families were given help with at least some amount of supplies. There is a critical need for clean water, especially since the earthquakes. Please pray that help can be brought in, in spite of the political issues that are such a stumbling block in Syria.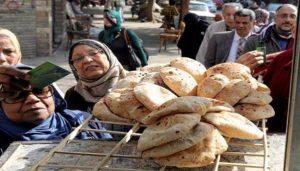 In the midst of all the chaos, the Good News is continuing to be shared with the people. There is much fear, desperation, despondency, and even panic. Most know that major war is imminent and there is a strong probability of more earthquakes in the region. Sometimes a prevailing fear makes the Good News of the Gospel that much easier to share with folks. Where else in today's world is there any real hope?? Jesus is the only answer! 
In closing, Pastor R has continued to pray for 8-10 groups a day. The groups range anywhere between 8-10-12 people at a time asking for prayer. The Lord has continued to put fire within Rashid's spirit so that he can pray for them effectively. I did, however, get a second phone call from him this week, and he has now come down with cholera, even while he is in a medical clinic. I prayed for him on the phone and others have prayed for him since as well. He needs the prayers of all who have been given a burden by the Lord for the work of the House of Blessing. Please pray for him earnestly. We serve a God who hears the prayers of His people! Continue to pray for the rest of the HOB leadership and the House of Blessing community of believers scattered all across the Middle East. Thank You! 
Forever in His Service,
Jake