As the days wind down toward the end of May when the Muslim month of Ramadan begins, House of Blessing is praying about how to make the most of the yearly opportunity. One reason that it has been so successful over the last few years is because, as the Muslim people begin to fast and pray during this yearly event, even though they are praying to Allah, Jehovah God has interrupted many thousands of these prayers by answering in place of the false god. Contrary to what many are saying today, Allah is not the Arabic word for God. Allah is a name and is the name of the Arabic moon god who has been worshipped since about 2,000 BC, long before Muhammad wrote the Qu'ran.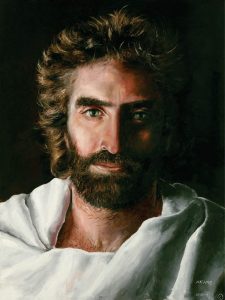 Jehovah God knows who the demonic entity, Allah, is and He also knows the hearts of the Muslim people who are praying to Allah. Because Jehovah God knows all hearts, He knows who is truly looking for the Truth and who is not. He also knows who will never accept the truth no matter how plain it is made to them. For the sake of the souls of those that can still be reached, God will go to most any length to reach these people before it is too late…and, so will the House of Blessing.
Although Ramadan does not start until May 26 of this year, many preparations are already being made. As God gives the wisdom to Pastor R and his top 12 leaders, HOB missionaries will be placed in strategic locations as God gives direction. Bibles need to be purchased, more teaching material copies made, provisions made for the missionaries to have something to eat, and arrangements made to get them to their places of ministry. This becomes a very busy time.
While these preparations are being made the HOB missionaries are still going about sharing the Good News as usual. The work started by Omar and Same continues at full speed. They still gather twice a week to learn as much of the Bible as they can in a short period of time. Some of these men who are going through this training course will be involved in the work of evangelizing during the month of Ramadan, at least in assisting some of those that have been believers a little longer.
NOTE: not all photos below are current with this update but may be pulled from my files in order to depict conditions in the Mideast
Pastor R is continuing to minister from village to village in the surrounding areas of Damascus. He is being helped by his 12 top leaders. Pastor R teaches the people for about four hours at a time, often with long lines waiting to be prayed for. He takes about 30 minutes or so to rest and then does this twice more before his day is over. We need to pray that the Lord will continue to provide him strength from on high. At 12-14 hours a day it is a schedule very few can keep up with, even in the best of health.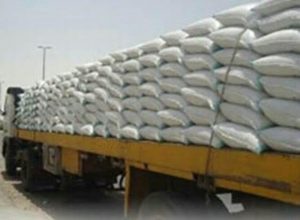 Due to some generous gifts having come in, HOB was able to buy a full semi truck of wheat and distribute it to at least some of the areas where the missionaries are presently stationed. As we have seen many times in the past five years, the refugees are very open to hearing of the love of God when they see that love being demonstrated through provisions that HOB shares.
Also in the Damascus area, Sarah continues going from one place to another sharing how God sovereignly intervened in her situation many months ago as she confronted Pastor R with a bloody bag containing what was left of her little boy after a bombing. God continues putting such power into her message that people continue flocking to wherever she is so they can hear the story. Many come to the decision that they also want to give their life and eternity into the hands of the One who intervened in Sarah's life. Those that move from place to place along with Sarah help her deal with each of the people individually as they bow before the one and only Messiah, Yeshua / Jesus.
In the northern part of Syria where most of the Widow Sisterhood is located, there is never a lack of people who have been critically injured by the never ending conflict between Assad's Syrian military and the rebel forces. Russia is of course there to ensure that no one takes the Assad family out of power. The Russian military has no intention of leaving Syria…. for reasons that they know and a reason that they probably don't know yet. Russia is in a position to be of great influence in the Middle East by being in Syria, and has no intention of letting that go. But they may not know that they are going to lead the Gog-Magog battle of Ezekiel 38-39 against the nation of Israel. They are now, for the first time in history, in a very good position to fulfill this great prophecy. And, most other nations that are going to be under their leadership when this happens are almost in position.
In the last few days, Mufidah, Fatwa, and the widows working with them ministered to the needs of at least 38 of the most critically wounded people. Most of these were miraculously still alive when the widows found them. God in His mercy moved in power through the sisters and healed them. In return, each one of these then prayed the sinner's prayer, asking Jesus Christ to be the Lord of their lives. It is tragic, however, in spite of all efforts made, many die of injuries or starvation. The UN is not able, or chooses not to go to many areas due to the extreme violence, and it is much the same with the Red Cross or other aid agencies. This is something that has not stopped the House of Blessing and they have gained a reputation within many refugee areas for this very thing.
Quite often HOB will rent a tractor from someone so that they can get as many corpses buried as possible. In some areas the bodies have been dead long enough that rodents are consuming them. It is a great health hazard. Again, often it is only HOB that will take care of what needs to be done. Is this considered missionary work, some might ask? Absolutely. Whatever it is that will help people survive one more day, is one more day in which they can be reached with the Gospel of Jesus. This is one of those times. As soon as HOB can, they will again mass-bury as many as they can.
Again, as the report comes in every week, many hundreds gather wherever they can in order to have a special communion service. It is the highlight of the week for the believers. Here they are refreshed as they celebrate the communion and by their time of praise, prayer, and enthusiastic worship of the Lord. Hafezeh and the sisters helping her served over 950 believers this last week!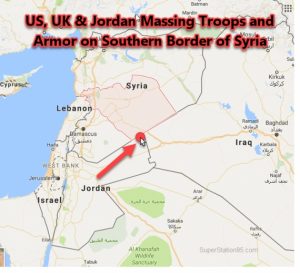 Before moving on to the work of the ministry in Iraq, I would like to remind the reader that the situation in Syria is not getting better in spite of the fact that there are now supposed safe areas designated. It is more rhetoric than reality. These cease-fires are constantly broken and it's mostly the innocents that are killed. I mentioned earlier in this update that the Russian military is a prominent force in Syria. There are many other militaries present there as well, including European forces, Turkey, the United States, and of course always numerous Islamic militant groups. As of today's date, May 8, 2017, according to a number of Syrian news sources, there is a major massing of US, British, and Jordanian forces on the southern Syrian border. The sources are describing "thousands" of troops and hundreds of "heavy armor, including tanks" on the border between Jordan and Syria. Fears of IMMINENT INVASION are causing locals to flee the region. The red-highlighted region on the adjacent map is the Syrian Province of Homs. Numerous CONFIRMED reports indicate the foreign troops are massed inside Jordan, less than one kilometer from the Syrian border.  If the current reports are indeed correct, there are also at least 4,000 militants assembled with the US/UK/Jordanian forces. Photos coming out of the area show literally hundreds of military vehicles, armored personnel carriers and tanks, which seems to corroborate the written reports. Damascus is apparently on high alert.
Some might ask why this information is important enough to be included in an update about the ministry work of a missionary group in the Mideast. We may need to be reminded how dire the situation in Syria really is. As the Syrian conflict enters its seventh year, somewhere between 500,000-600,000 people have been slaughtered in the fighting, more than a million have been injured and over 12 million Syrians–half of the country's prewar population–have been displaced from their homes.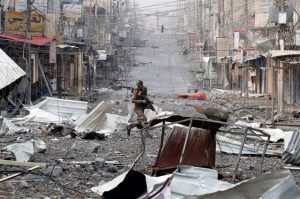 There is no adequate way to describe the toll on the nation of Syria. But, not only is there a battle between the dictator's Syrian military forces and the rebel forces trying to force him from power, but there are major world powers like the US and Russia with military groups within the nation that are close enough in some locations that they could literally throw hand grenades at each other. Several militaries represent nations with nuclear weaponry. What is called a civil war could erupt into WW3 within minutes. But, there are not only major powers involved. There are many Islamic jihadist groups in the mix as well, including Al-Qaida, ISIS, Jabhat Fateh al-Sham, and numerous other jihadist entities. Then there are the Kurdish forces, the Turks, the Iranians, and Hezbollah. It goes on and on. In addition, the Israeli Defence Forces are having to attack weapons caches and caravans of military equipment where advanced weaponry is being transported from Iran to Hezbollah for a future war on Israel. All these opposing military forces have brought great death and destruction to Syria. Syria's cities are today nearly destroyed and the infrastructure is in shambles. Only a small percentage of hospitals are operational, or only partially so.
The missionaries of the House of Blessing many times have had the opportunity to get out of the chaos but have chosen to stay so that they can reach as many of these people as possible before they enter eternity. Hundreds if not thousands of these injured people ministered to by these faithful, brave missionaries were only minutes from death when they turned to the only true Messiah, Yeshua / Jesus. A very large number of HOB's missionaries have lost their lives while serving their soon coming KING. If they were not killed by the bombs and missiles, they were martyred for their faith by ISIS or one of the other Islamic terrorist groups. Some even succumbed to starvation. This is why the news reports are important. It is so we can see what is really happening and pray with some knowledge of the situation on the front lines.
Now, on to HOB in Iraq. Brother Adel and his loyal friend and brother in the Lord, Haleb, are continuing to minister in the Fallujah area. This is an area that is mostly ignored by the news these days because of more well-known areas of conflict like Baghdad and Mosul, but the conflict continues. Again, there are numerous Islamic jihadists of differing beliefs whose favorite targets are the Christians. It is very difficult to minister under these circumstances but they continue just the same. Another 180 were added to the family of believers and followers of Jesus. During the same time, at least 12 of the believing family were killed. Yet, just as with Hafezah in Syria, Sister Fatima continues with her powerful communion services. She and those helping her served over 850 in the last few days and, just as in Syria, the believers who gathered were supernaturally blessed and empowered by the presence and special touch of the Holy Spirit. God is good!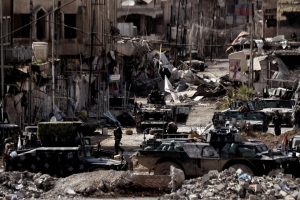 In Mosul where Akram and Mustafa have been ministering, the brutal battle continues between the several thousand ISIS jihadists and the Iraqi army. It is slow going and the terrorists continue with their unspeakable treatment of the innocents. To them it doesn't matter if it is men, women, or children. There is no respect of life, whatsoever…just like the master whom they serve, the fallen Lucifer. In Mosul, several hundred thousand people are still trapped. They have little to no food or water. The conditions are unspeakable. But, the missionaries continue putting their lives on the line. Another 420 were added to the community of believers and followers of Messiah Jesus. Tragically, 36 lost their lives.
In conclusion, the whole world today is at a critical point in time. We know from Bible Prophecy that the stage is quickly being set for the second coming of the Messiah–this time, as KING of Kings and LORD of Lords. He will not be coming as the suffering Messiah as He did 2,000 years ago. But, before He comes to take control of this fallen planet, He is going to remove the true Church which, with the supernatural power of the Holy Spirit working through it, is the "Restrainer" spoken of in 2 Thessalonians 2:6-7. When the Restrainer has been removed, evil will be unleashed in a way this world has never seen. This wicked world will receive the deserved judgment God has warned about for millennia. During this time, God will bring the Jewish people to a recognition of who their Messiah really was, and is today.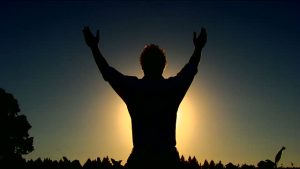 I believe many extreme events may unfold in the next weeks and months. God is going to allow a shaking of multitudes of people to their very core before the full chalice of God's judgment is unleashed on the world. It may be during the turbulent and chaotic times immediately ahead, that the true Church of Jesus Christ will shine even brighter than it did in the first century. What part are you going to play? Are you going to be one of those who buries their head under their pillow and pretends all is well with this world? Or will you be one of those who wrestles with God as the patriarch Jacob did, wanting more from God than he had ever experienced before. I pray that you will be one that goes for everything God has for His faithful followers in these crucial days. Amen and amen!
Please pray…pray with a focus and fervency like never before for the missionaries of the House of Blessing, their leadership, and Pastor R. I know I have said year after year that each Ramadan could be the last before the door is shut. And, I will say it again. This could be the last Ramadan before the beginning of Daniel's 70th week. Whatever we are going to do in the name of the Lord, we had better do it now. Next week or next month may be too late. What if the Lord were to call us home later in the year? I would say hallelujah, but, what will be the legacy I will have left with my life / my walk with God and how that walk was used for God's Kingdom? We all need to think about that today…not next week. God has given us time, but the door is about to shut.
I will close with the promise given in Revelation 3:9-10:
Because you have kept My command to persevere, I also will keep you from the hour of trial which shall come upon the whole world, to test those who dwell on the earth, "Behold, I am coming quickly! Hold fast what you have, that no one may take your crown." NKJV
Forever In His Service,
Jake Geier
Donations can be made through PayPal which is attached to my e-mail address at: [email protected]
100% of all gifts sent go directly to the work of the HOB missionaries, none for overhead.