I received two calls this week from Pastor R. The second one had an interesting surprise in it that I will share at the end of this update. Be sure not to miss it.
As you'll remember from the previous update, Pastor R said that about 800 or so of the missionaries had to take a bit of a break in order to find some type of work to get their families necessities taken care of. Many also needed to get some wood gathered for firewood to use during the coming winter. Pastor R told me this week that about another 200-300 had to do the same. But, there are still approximately 1,000 or so HOB missionaries in the field. Since the House of Blessing does not have a paid staff, each missionary lives totally by faith. Pastor R has asked that we continue to pray that the needs of the missionary work continue to be covered. The harvest is great and with many of the missionaries having to take a work break, the laborers are few,  considering the size of the HOB community of believers.
Occasionally, I reprint special stories coming from previous Mideast Updates. It is too easy to forget the great things our God has done through His servants in earlier times. Below, I have reprinted excerpts of a story that came out in January and February, 2017.  Since portions of this story were scattered over about four Updates, I have scaled the story down into short segments for the sake of brevity. Enjoy!
**********
A story passed on to me this past week involved two of the most recent School of Ministry graduates. We have shared stories about these men before, but this story is brand new. Sami and Omar went to a mosque and asked the head sheikh if they would be allowed to speak to the 250 men that had gathered for a Friday sermon. The old sheikh would not give them permission to speak inside the mosque but he did allow them to invite as many as wanted, to come outside and listen to them. To make a long story short, as it turned out, 180 of the 250 men came outside to listen. Sami and Omar gave their testimony of how they found Jesus Christ to be the real Messiah and then they preached a strong sermon. As they spoke, the Spirit of God took over and when they had finished, every single one of these 180 men accepted Jesus Christ as their Savior and Lord! And, as we know, once the men are reached, their entire families and friends soon follow in their footsteps…
**********
In continuation of Omar and Sami's story, you might remember, the old head-sheikh didn't allow them to preach inside the mosque but allowed any of the men to go outside and listen to them. Of these 250 men, 180 went outside and ended up committing their lives to Yeshua, Jesus. With this week's call I received the "rest of the story" as famous Paul Harvey the news commentator used to say. In the last few days every single one of the other 70 men have become believers. This means that all 250 of the men that belong to this mosque are now born-again believers in Jesus Christ, the real Messiah! I am also told that this mosque is now no longer a mosque but a church. The old head-sheikh, who has been an educator in the ways of Islam for 40-50 years, is also now a born-again believer and wants to learn as much about the truths of Christianity as possible and as quickly as possible! Because of this stunning miracle, HOB is now making arrangements to send some more helpers to teach and train all of these men! Think of it…now every one of their families will soon be believers, as will be the case with most of their friends and extended families. The patriarch of each family is almost always the key!!
**********
And He said to them, "Go into all the world and preach the gospel to every creature. He who believes and is baptized will be saved; but he who does not believe will be condemned. And these signs will follow those who believe: in My name they will cast out demons; they will speak with new tongues; they will take up serpents; and if they drink anything deadly, it will by no means hurt them; they will lay hands on the sick, and they will recover." Mark 16:15-18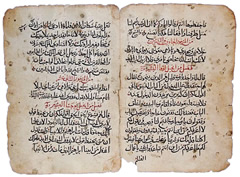 NOTE: Photos do not all necessarily have a direct connection with the story being shared. Photos come from my current files and are used to help illustrate the conditions on the ground in the Mideast.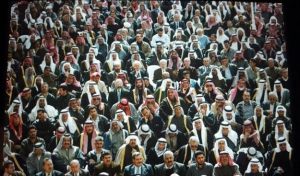 Omar and Sami's story has continued to grow just as we read in the Book of Acts. Many hundreds–often thousands being added. This is happening just outside of Damascus, Syria today. The 250 new believers have now attracted many hundreds more. Omar and Sami ended up preaching in tandem, one preaching and then the other, as somewhere between 500-600 Muslim men gathered to hear them this past Friday.
As they were ministering to the crowd of men, the Lord laid it on their hearts to offer prayer for the sick. Many came to be prayed for and right in front of everyone, 25 people were totally healed of blindness, many since birth. They also prayed for many invalids and 17 of these were confirmed healed as well! The greatest miracle of all, however, is that after several hours of ministry, there were over 1,500 who became new believers on this same Friday!
I suspect that there will be those who may doubt such a report, but we should not. Jesus Christ is the same, yesterday, today, and forever! Our Father promised that He would move in great power through the Holy Spirit moving through the believers in the last days. It was He who gave us the instruction to pray for the sick. It was He who told His followers to preach the Word. You and I can't heal anyone. We don't have the power to even heal someone's fingernail, but He can raise the dead! Nor do any of us have the power in our words to change anyone's life, no matter how articulate we are or how powerfully we can preach. But God can touch the soul.
**********
Omar and Sami have now seen God advance His kingdom again and again. What started with one mosque of men reached with the Gospel of Christ, has spread to a second mosque and now a third!
The number of men reached with the Good News about the Messiah and His gift of salvation and full forgiveness of sins is now well over 2,000. This is not accounting for the families that are also being reached by the new followers of Jesus Christ. One thing that has amazed hundreds as they watched, is the healings of dozens of people. These are the kind of healings that cannot possibly be denied as they are quite obvious.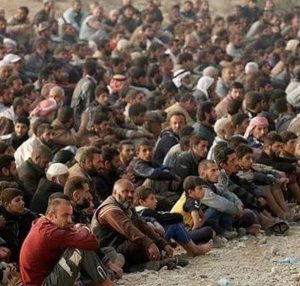 As a result of the outpouring of the Spirit of God on these two men, many sheikhs who have been teaching in their mosques for decades, have become believers and are now learning what the Bible teaches as quickly as possible so that they can continue to teach their own congregations, now however, they are using the one and only Book that contains the genuine Truth as God has inspired it. As of the last information I received from Pastor R, all three of these mosques are being turned into Christian churches. Now, that is amazing!
This is of course also dangerous. Pastor R is urging Sami and Omar to be extremely careful because the more people that become believers, the more they will be sought out by those that consider them infidels. In Islam, this calls for the death sentence. Along with urging these men to be extra careful, he is also asking Christians around the world to please pray for Sami and Omar's protection from the evil one.
**********
My second call from Pastor R caught me by surprise because he called me at an unusual time of day. I usually receive his calls early mornings because of the 10 hour difference between Syrian time and the US Pacific Coast. He told me that he had found a way to temporarily go back home and get some medical help for his diabetes and his heart that he has had troubles with for years. Excitedly he exclaimed, "I am in JERUSALEM!!!"
This will give him an opportunity to see his family that he has not seen since about 2013. While there, he will be able to see about finding additional means of funding the work of the House of Blessing.
Knowing much of what Pastor R has gone through in the past years, it is exciting to hear that he found this opportunity. It seemed impossible. It truly was an honor to receive his call when he got back into Israel. Praise God!
Please join me in prayer for Pastor R and that the Lord would grant him great favor, both with his chronic health issues and also the great needs of the House of Blessing which he is the founder of. The harvest needs to continue until the Lord calls us all to that Great Gathering in Jesus' presence. Let's read what Titus had to say:
For the grace of God that brings salvation has appeared to all men, teaching us that, denying ungodliness and worldly lusts, we should live soberly, righteously, and godly in the present ages, looking for the blessed hope and glorious appearing of our great God and Savior, Jesus Christ, who gave Himself for us from every lawless deed and purify for Himself His own special people, zealous for good works. Titus 2:11-14
Thank you all for your faithful prayers and support for the House of Blessing. Our God answers prayer!
Forever in His Service,
Jake