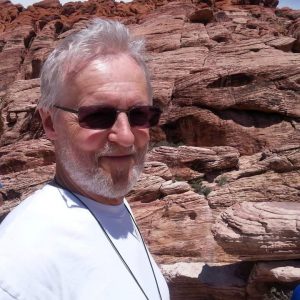 The encounter with one of God's angels that Pastor Farid had after having been left for dead from his injuries in a garbage dump is a story that brings encouragement and also great praise to our God. We find these words about angels in the Book of Hebrews:
…Are they not all ministering spirits sent forth to minister for those who will inherit salvation? Hebrews 1:14
Personally, I have never seen an angel–at least not that I know of, but I have spoken to people who have. I also know that some of the House of Blessing missionaries have seen angels and have had angelic interventions in their situations. I suspect that we have many more angelic interventions in our lives as followers of Yeshua, than any of us are ever aware of. It won't be until we enter eternity that we will see how many times God chose to spare our lives through angelic intervention because it had not yet been His will for us to exit this world. Thank God we are never out of His sight.
Pastor Farid's story reminds me of one of the experiences the Apostle Paul had. The account in the Book of Acts tells us this:
Then the Jews from Antioch and Iconium came there; and having persuaded the multitudes, they stoned Paul and dragged him out of the city, supposing him to be dead. However, when the disciples gathered around him, he rose up and went into the city. And the next day he departed with Barnabus to Derbe. Acts 14:19-20
In this story, many of Paul's disciples thought that the stoning Paul received had killed him. Maybe he was dead, maybe he wasn't, we don't really know for sure. But, when his friends gathered around him, he crawled out from under the pile of rocks and went right back into the city. Can you imagine the shock of those who had stoned Paul, leaving him for dead?
In Pastor Farid's story, those who had witnessed his beating, thought he had been beaten to death–just as it seemed the Apostle Paul had been stoned to death. Maybe Farid had been dead, only God knows. Regardless, God had another plan! And it is always His plan that matters! God has a task for him to complete before he is called home!
I received a call early this morning from Pastor R with a quick update on Pastor Farid. After his encounter with the angel, he had gone back home to his family. As he had been promised, when he laid hands on his seven blind children, God healed every single one of them! He then began to share his testimony with his other family members and close friends. His story, which quickly spread like wildfire opened the doors for him to share with people from all around. He was then invited to go back to the mosque where he had been dragged out of and beaten for his testimony. Well over 2,000 people gathered and heard his amazing story. As the people heard what God had done for him, He went ahead and told them the gospel story of the Messiah Yeshua, His death and resurrection. There was great repentance in the mosque; many hundreds prayed the sinner's prayer and became followers of the Messiah.
I am told, Pastor Farid then began to pray for the sick. Reports are coming back saying that everyone who he lays his hands on for healing is being healed! The news of this has caused people to bring the sick from all around his location. Pastor R told me this morning that people have been healed of every sort of disease and sickness imaginable, and as a result, there is such a joy that, at least for the moment, they have forgotten their desperate need for the necessities of life!
I am sure that this story has only just begun! Pastor R said that one of the best outcomes has been that the people are recognizing the failure of the Quran. They see beyond the shadow of a doubt that Jehovah God is the one and only true GOD. They are also recognizing that the Father God the Bible speaks of and Jesus Christ, the Son, are not two separate Gods, but two manifestations of Almighty GOD. And, through the demonstration of God's power through the ministry of the Holy Spirit, they have been introduced to the third manifestation of God that Jesus promised His disciples:
"…I tell you the truth, it is to your advantage that I go away; for if I do not go away, the Helper will not come to you; but if I depart, I will send Him to you. And when He has come, He will convict the world of sin, and of righteousness, and of judgment…however, when He, the Spirit of truth, has come, He will guide you into all truth; for He will not speak on His own authority, but whatever He hears He will speak; and He will tell you things to come. He will glorify Me, for He will take of what is mine and declare it to you…" John 16:7-8, 13-14
In the first chapter of Acts we also find this promise from Jesus:
"…for John truly baptized with water, but you shall be baptized with the Holy Spirit not many days from now…But you shall receive power when the Holy Spirit has come upon you; and you shall be witnesses to me in Jerusalem, and in all Judea and in Samaria, and to the end of the earth." Acts 1:5,8
Having now given a short recounting of the events of the last few days in the life of Pastor Farid and those in his circle of influence, I don't want us to forget the work of the thousands of other House of Blessing missionaries. Their faithful work is continuing all across the Mideast as this update is being written.
Brothers Omar, Sami, and Radwan were able to lead nearly another 500 to bow their knees and ask for the Lordship of Yeshua in their lives. Each of the new believers will now be followed up on and they will be taught what becoming a follower of their Messiah is really all about. Each new believer is directed into a small group of believers within which they can begin to learn and grow in their newfound faith.
Sisters Hafezeh and Ferial were able to get enough supplies together to serve a meal and then celebrate communion with approximately 550 of the believers in their location in Syria. During the same time, Sisters Fatima and Mariam were able to provide a meal and an evening of celebration with communion for many hundreds more in their location in Iraq. As most regular readers already know, the folks that celebrate these special communion services are greatly encouraged, strengthened in their faith. Many are also healed of diseases and baptized in the Spirit of God during these great times of refreshing. These communion services are held all across the Mideast as the believers are able to do so. God is good!
Reports keep coming in from all areas, telling of the souls who have been reached. The harvest truly is amazing. The Lord is bringing the Gentiles in by the millions. But, the days of the Gentiles are quickly drawing to a close. Let's all be mindful of God's calling on our lives while it is still possible to do so. The night is just around the corner.
In northern Syria, Sisters Mufiedah, Fatwa, Sarah and others of the Widow Sisterhood have been helping the people in one of the refugee camps where over 4,000 have been flooded out. Everything got inundated with water, all the mattresses, blankets, clothing, and anything else near the floor of the tents. It is a great hardship but unfortunately things like this seem to happen every year as winter approaches. The worst of it is for at least 70,000 in northern Syria who have no shelter whatsoever. These are people who have not been able to find a cave or other natural shelter. There are believers among these suffering people. Please continue to pray for God's miraculous provision.. Imagine yourself in their situation. We do however serve a mighty God!
In conclusion, the greatest need is always for prayer. The Middle East is very near a very violent Mideast war. The nation of Israel knows it is coming and they have been preparing for it. Israel's enemies are feverishly making their own preparations, trying to crowd as close to Israel's borders as they possibly can. The HOB missionaries, who are located in most of Israel's border nations as well as in Iran know that Israel will be forced to respond with great force. Many civilians will die. Israel has sworn to never allow a second holocaust, even if they have to annihilate the enemies coming against them. HOB's missionaries know from one day to the next that it could be their last…and they live their lives accordingly. They leave an example that you and I should follow. The Lord's return for those that truly love Him is at the door!
As always, all of HOB wants to thank you for the gifts you have sent to help them try and meet the enormous needs. Much of what the UN used to do has fallen on the shoulders of this small missionary organization. For those who would like to help, please use the convenient PayPal button provided at the lower right hand side of the website home page. All funds go directly to the work of the HOB missionaries. Thank You.
Forever in His Service,
Jake Geier