As I spoke with Pastor R this last time, he told me that the situation with the refugees being forced out of the Idlib area is only getting worse. And, as I monitored the news coming out of Syria the last few days, his words were repeatedly confirmed.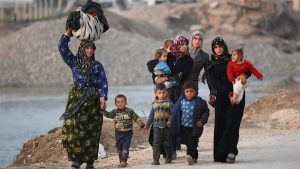 I know that most people feel they have enough to contend with in their own personal lives and so find it hard to invest themselves in a serious way with people so far away. And in all reality, with a world population just shy of 7.8 billion today and major problems erupting all over the world, it is impossible for anyone to spread themselves thin enough to help carry everyone's load. Yet, one of the qualities that true Christian people have always been known for is their compassion. God knows we are only flesh and so are very limited but He puts it into the hearts of His people all around the world to care for someone somewhere. With that thought in mind, I want to again thank you all for helping the House of Blessing carry their heavy load. These are very difficult times for them.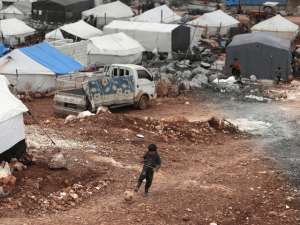 Pastor R mentioned to me that at least 150 of the HOB missionaries have gone with the hundreds of thousands fleeing in the direction of the Turkish border again. One of the news articles I printed out today quoted the United Nations Humanitarian Affairs office as saying that nearly one million civilians have been displaced once again since December, 2019. One message I received today said there are now at least 2 million refugees up in Turkey's border area. Pastor R said that hundreds of thousands of them have no shelter whatsoever. This is besides the 3.5 million that managed to cross the border earlier during Syria's civil war before Turkey closed the border. People are trying to survive, sleeping out in the open in some areas where the nighttime temperatures are well below freezing. There are no accurate numbers of how many are losing their lives, either by the flu, exposure to the elements, or starvation. Some mothers have been observed even trying to burn pieces of plastic just to try and produce a little heat for their little ones. 
For most of us it is quite disheartening to read about these situations because there is so little we can do. But, we serve a God who answers prayer and we serve a God who is known to multiply the loaves and fish. We live in a fallen world and things are not going to get better until the KING of Kings comes and takes the rulership of this planet into His own hands. We are still here however to do our part in completing our part of the great harvest of souls in process. We need to leave the impossible in God's hands. He is well aware and will see to it that His will is done. Our faith must be in Him and not in our own abilities or in how the situation looks to us. 
Pastor R reported that in spite of the chaos, many continue being reached with the Gospel. Although news is hard to get right now, he knows of at least 80 new believers among those who have just fled toward the Turkish border again. Praise God for every single one!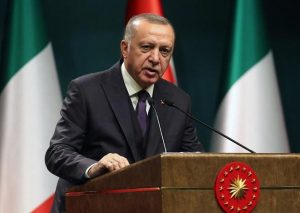 The threat of war continues to get greater with each passing day. Turkey's dictator, Erdogan, made his threats well known to the world in the last few days. He said that his military was preparing to attack Assad's Syrian forces and could do so at any given moment, without warning. Many war experts expressed doubts that it would really happen anytime soon, but they may already have been proven wrong. I have not been able to confirm the facts for sure yet, but I do have one war report on my desk printed out just hours ago saying that Turkish forces have already begun their attack. If this report is correct, the Turkish army has commenced artillery attacks against the Syrian Arab army and also a Russian base in Syria. The report says that the attack began at 2:52 PM eastern US time. Turkish artillery began shelling Syrian forces in and around Idlib, including Syrian forces which have Russian troops embedded. Each updated bulletin coming in has spoken of heavy fire back and forth between the opposing sides. Unofficial reports say that three Russian generals have been killed, as well as many soldiers as well. If this is true, the conflict between Turkey and Russia could become a hot war. It is of course always the civilians that get hit the hardest–especially the children.
Where this goes in the next short period of time, only God knows. What should we do? Pray, Pray, and Pray some more! It is during the most desperate times that people are the most desperate for real Truth. This is why the House of Blessing missionaries embed themselves in the middle of these hundreds of thousands of refugees…to share the Good News of the real  Messiah with them. And, the people respond!!
For those who would like to donate to the work of the HOB missionaries, please find the convenient PayPal button on the homepage of this website. All funds received go directly to the work of the House of Blessing. Thank You!
Forever in His Service,
Jake Geier